What is the major cause of joint pain and inflammation?

What is the alternative and natural way to treat conditions such as arthritis?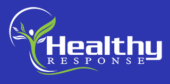 Barbara Fry from Atlanta, Georgia, "The MSM products I have been using internally and externally have taken away all the pain and have given me back my strength in my hands, and have vastly improved the straightening of my fingers and knuckles from rheumatoid arthritis."
CONTACT ME BEFORE ORDERING!!!!!
Thanks for your interest in Healthy Response Solutions! Because products can be sold in bulk; wholesale or retail, please fill out the form completely (WITH PHONE NUMBER) and list the products that you are interested in, in the comments section. You will be contacted immediately to answer any questions and place your order. THANK YOU!